When you head out to party this New Year's Eve, just remember that the best hangover cure is by filling your belly with some good food.
It just so happens that Brothers Kebab delivers the best drunk food this city has to offer!
And here's our TOP 3 recommendations:
Shawarma Pita ¥40
Chunks of exquisitely seasoned kebab meat with freshly cut veggies topped with homemade sauce,
served in a hot pita bread. And you can choose the type of meat you want!
Doner Wrap ¥40
A super-sized durum wrap filled with our signature kebab meat and fresh veggies topped with homemade sauce. It's a hangover cure wrap.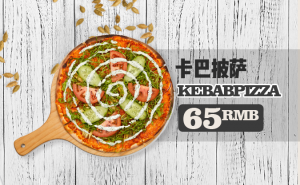 Kebab Pizza ¥65
Sometimes, you just need a stronger base to soak up all that party booze. You're thinking about our Kebab Pizza. It's a delicious Italian style pizza with base of tomato sauce and cheese topped with your choice of meat, tomato, cucumber and creamy dill sauce.
But there's more to love at Brothers Kebab! Call us for delivery or visit us at one of our stores today.