Here at Brothers Kebab, we care about customers and love it every time we receive awesome feedback about our new launches.
We care about food education, too!
So here's an origin story about our Fattoush and why you should try this tasty salad.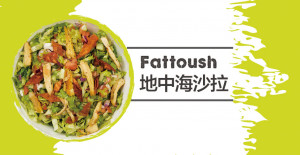 Fattoush /faˈtuːʃ/
A fresh and healthy Middle Eastern salad with lettuce, tomato, cucumber, onion
and crispy pieces of fried bread topped with your choice of grilled meat and our homemade vinaigrette.
It's a delicious Middle Eastern staple that's light and healthy. Stop in at Brothers Kebab for our Fattoush ¥42.
Top it off with falafel for a full vegetarian fattoush!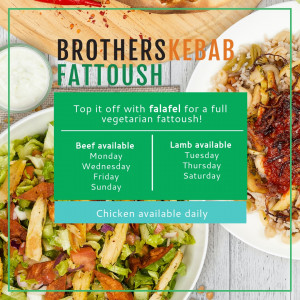 Beef available Monday, Wednesday, Friday and Sunday
Lamb available Tuesday, Thursday and Saturday
Chicken available daily