New year new promotions for lovely kebab fans. Take a look what we have now.
All new deals will last for 3 months, from January to March in all our shops.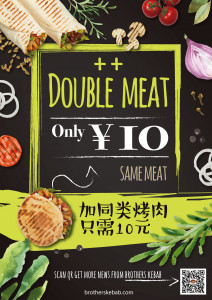 Carnivores listen up! If you're like us, you want to double down on a sure thing.What we're sure you'll like is ¥10 for DOUBLE the meat in your kebab!Order up any kebab, doner, kebab plate, or kushari and place down just ¥10 more for double the amount of meat.