Spring is here and Shanghai is buzzing with life. 2021 is a new exciting year and we are delighted to announce that we are opening our 9th Brothers Kebab location. This time for our friends and fans in northern Jing'An with a convenient location on Changshou Road near Wuning Road.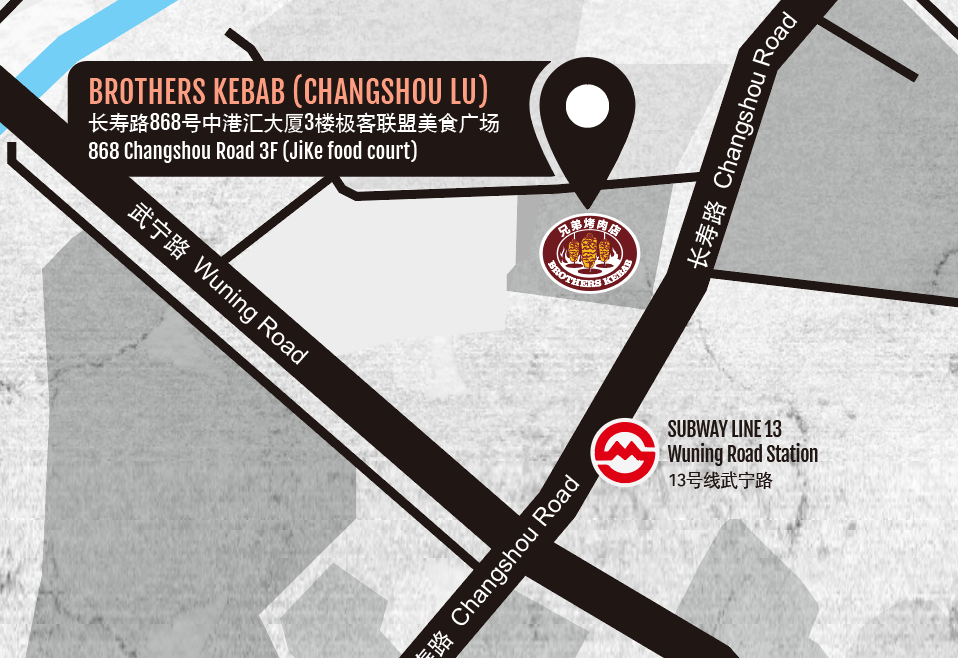 With this new location we are able to reach even further than before and thereby also able to reach you faster. We always prefer to welcome you at one of our locations for a freshly made meal but if you can't make to use then we can try to get closer to you. Don't forget to try our new WeChat MiniApp for online ordering direct from us.
Last but not least please allow us to thank you for your kind support. We continue to expand because of you and remain more committed than ever to bring you food that is FRESH, FAST & JUST GOOD!