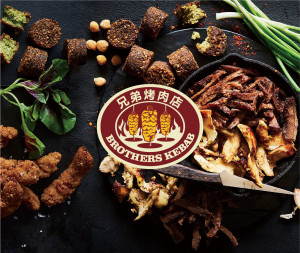 The summer holiday is over and we are excited to announce a new opening by Brothers Kebab.
Please welcome the latest addition to the Brothers Kebab family. This is location #6 in Shanghai and we are thrilled to be able to reach even more of you, our amazing kebab loving friends.
With our new location we are more present than ever and looking forward to a great second half of 2019.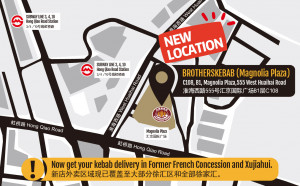 Address
C108, Magnolia Plaza B1, 555 West Huaihai Road
上海市徐汇区淮海西路555号汇京国际广场B1层C108
Tel: +86 136 6145 4215

Come by our new location at Magnolia Plaza for a 2 for1 opening special. It's an incredible bargain! Enjoy it while it last.
We look forward to welcome you at any of 6 locations and please rest assured that our friends from Ele.me, Meituan and Sherpas are always ready to drop of your favourite Brothers Kebab dishes on your doorstep. STOP CRAVING!